Welcome to Pest-Free
Living at its Prime!
Why

Prime

Pest?

We don't just work in these communities; we live here too. It's quite possible to get your pest treatment from us in the afternoon and then bump into us at a local game over the weekend. Our commitment to the community shows in the quality of service we provide, and we cherish the bonds we form with our clients.
Your trusted partner for over 45 years.
Introducing Prime Pest Solutions, your community's trusted line of defense against unwanted pests since 1976! For nearly five decades, we have stood as the unparalleled vanguard against all forms of pest invasions, ensuring that homes and businesses remain safe, sanitary, and comfortable. Leveraging advanced technologies, highly trained technicians, and deep-rooted community values, we provide solutions that are not just effective but also eco-friendly. Choose Prime Pest Solutions and rest easy knowing that you're partnering with a legacy of excellence. Our commitment isn't just to eliminate pests – it's to safeguard the trust and peace of mind of every community member we serve. Welcome to pest-free living at its prime!
Your safety at home is our priority.
Masters in
Pest Control
With four decades of service in the Metro Atlanta region, our expertise in pest control and termite solutions is unparalleled. But we're not content. We persistently enhance our team and techniques via consistent education and training.
Proudly
Local
When doing business, there's comfort in dealing with neighbors. We're not just service providers; we're part of the community. With offices in both Dacula and Griffin, we're always within reach, no matter where you are in Metro Atlanta.
Smooth
Experience
We believe in a no-stress pest control approach. Our procedures protect your home from the outside, eliminating the need for interior treatments. You can maintain your routine while we ensure the safety of your household.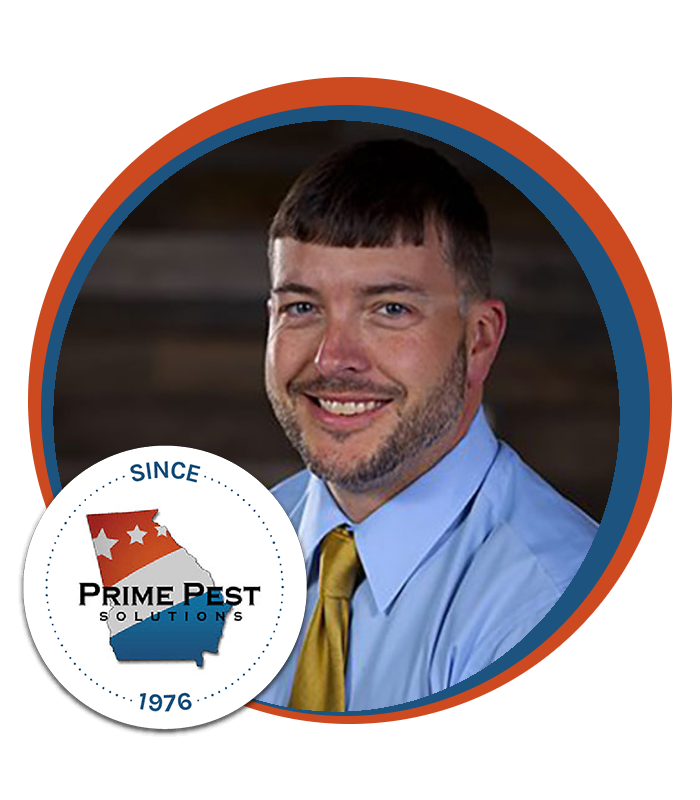 A Legacy of Trust and Excellence in Georgia Since 1976
Since 1976, Prime Pest Solutions has been serving Georgia with advanced pest control and termite protection methods. Prioritizing environmental safety, our treatments are eco-friendly, ensuring the well-being of our customers and their families. Our distinct approach sets us apart from other companies, offering regular and hassle-free home maintenance against pests. We view our customers as family, upholding rigorous safety standards for our technicians who undergo drug tests and comprehensive background checks. Many of our staff have been with us for years, promoting consistent and familiar interactions for customers. At Prime Pest Solutions, we aim to forge long-lasting relationships with our clientele.
Customer
Testimonials
---
I use Prime Pest Solutions on my personal home and have been recommending Prime Pest Solutions to real estate clients and other agents for 10+ years. They are always quick to respond, professional and competitively priced. You can't beat their service!
Katie
Have experienced excellent service for over 10 years. Conscientious about informing me of what services were needed and performing quality work. Never had any termite problem at all, even though I live in a wooded and moist area. Couldn't have asked for better protection.
Howell
I've been using Prime Pest from the Griffin location for several years and have been very pleased with the service, the technician and the price of service. I would definitely recommend Prime to anyone in need of pest control services.
Peyton
Leave a Review
Call Us Today for Unmatched Pest Control
Don't let pests take away the comfort and security of your home or business. With Prime Pest Solutions, you're choosing more than just a service – you're selecting a legacy of trust and unparalleled excellence. Remember, a pest-free environment is not just a choice; it's a guarantee with us. So why wait? Reach out today, and let our experts bring back the peace and sanctity to your space. Give Prime Pest Solutions a call, and experience first-hand why our community has trusted us for nearly five decades. Your solution is just a phone call away. Don't settle; choose the prime solution.